Is the website displaying in the correct language? Please confirm or select a different language.

MILITARY AND LAW ENFORCEMENT WEIGHING SOLUTIONS
Rice Lake scales are designed to support the intense demands of the military and law enforcement industry. Equipment from tough floor scales to high-tech wheel weigh pads keeps operations running smoothly when it matters most. Our equipment is available on GSA, making it ideal for purchasing through our Schedule Contract.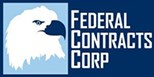 Subscribe to Rice Lake Magazine
Sign in or create a Rice Lake website account to request a Rice Lake Magazine filled with application stories like this one be sent to you.
Account Sign In
Create an Account