Is the website displaying in the correct language? Please confirm or select a different language.

Commercial Fishing
Rice Lake offers the commercial fishing industry durable products suited for weight-related demands, ranging from the sea-faring fishing vessel to the dockside market.
Accuracy is Key 
Commercial fishing is considered one of the most dangerous occupations, where normal working conditions include storms, fog, wind and tumultuous waters. Not only do the fishermen themselves need to withstand these harsh environments, they also need equipment fit for severe working conditions. Rice Lake delivers robust weighing equipment such as crane scales, floor scales, indicators/controllers and checkweighers to make the commercial fishing weighing process fast, easy and more profitable. With multiple transactions occurring between vessels, tender boats and production facilities, accuracy is key. Rice Lake's commercial fishing products are designed to address the vigorous needs of the commercial fishing industry.
At the heart of the fishing operation are the MSI-4300 Port-A-Weigh Plus and MSI-9300 Port-A-Weigh Plus. Featuring marine grade, 356 alloy, anodized cast aluminum enclosures, both the MSI-4300 and MSI-9300 are ideal choices for medium- to heavy-capacity crane scale applications. Transfer fish from the fishing vessel to the tender boat's cargo hold, even in harsh sea conditions.
On the tender boat, use Rice Lake's 920i® FlexWeigh to fill storage containers to a precise weight on demand. The 920i FlexWeigh can tare any freestanding container, start a fill on command and stop at a desired value. Stainless steel, NEMA Type 4X enclosures and rugged, customizable operation switches deliver industrial strength and dependability, day after day and year after year.
After fish are transferred from the tender boat to the fish processing facility, Rice Lake's CW-90X checkweigher will help error-proof the production process with simple, easy-to-read over/under lights. The extra-strength keypad withstands sharp knife-point contacts as well as contaminants and liquids, making this checkweigher ideal for wet and dirty seafood processing plants.
The RoughDeck® HE hostile environment, stainless steel floor scale is specifically designed for corrosion resistance and long life in demanding washdown applications. Use the RoughDeck to weigh large storage containers as they move throughout the processing plant. Pair it with Rice Lake's 480 Legend™ Series digital weight indicator, featuring a NEMA Type 4X, stainless steel enclosure and advanced gasket system, to achieve a complete environmentally tough weighing solution.
Even after fish have been caught, transferred and processed, Rice Lake's products can meet the needs of busy fish markets. For expensive product, accuracy down to the gram is essential. Equipped with a unique Mono-Metal Tuning Fork (MMTF) sensor, Rice Lake's TP Series balance brings remarkable response time and exceptional stability to any setting. Its compact design is ideal for limited spaces and crowded fish markets.
From the ocean to the processing facility and on to a local market or grocery store, Rice Lake has a product suited for the robust yet precise needs of the commercial fishing industry.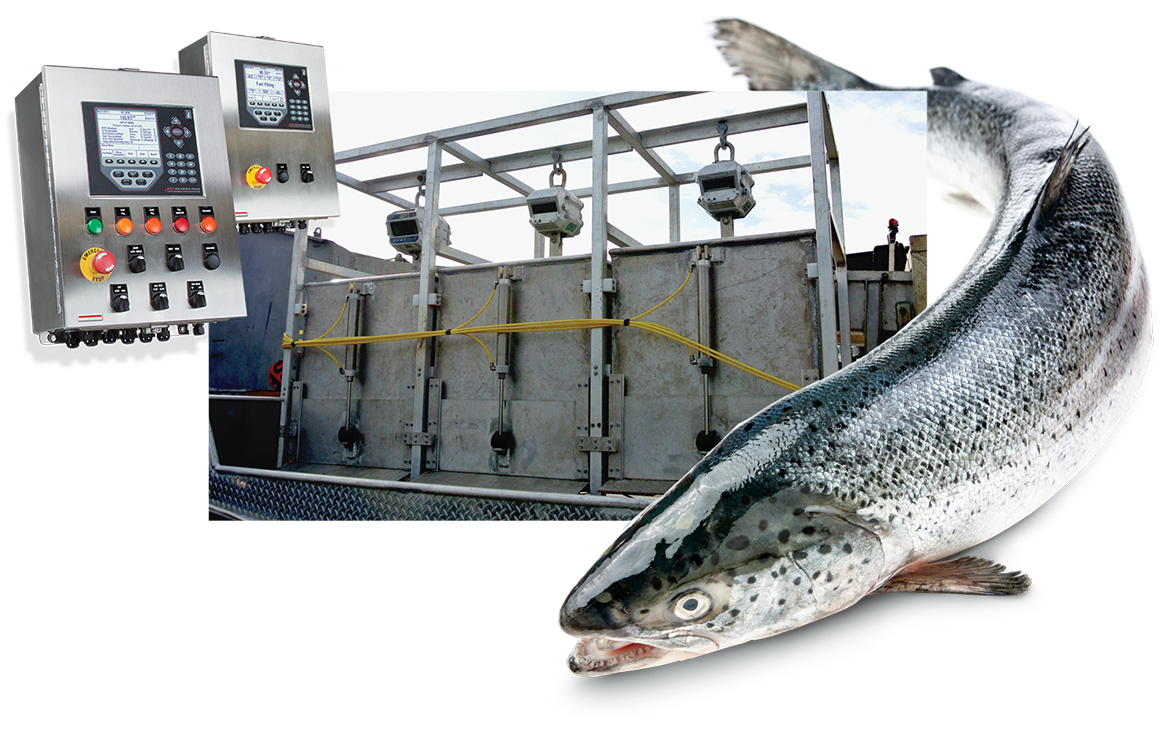 Subscribe to Rice Lake Magazine
Sign in or create a Rice Lake website account to request a Rice Lake Magazine filled with application stories like this one be sent to you.
Account Sign In
Create an Account