Is the website displaying in the correct language? Please confirm or select a different language.

Forestry
Rice Lake's onboard vehicle weighing systems, truck scales and portable axle scales help timber-hauling businesses optimize vehicle loading.
Onboard Weighing
Rice Lake onboard weighing systems are the most efficient solutions for timber haulers, allowing truck operators to weigh their loaded timber onsite in real-time. Onboard weighing systems can be mounted in a variety of ways to fit straight frame or tractor-trailer vehicles. Air-ride suspension kits may also be included in system configurations, as well as peripheral equipment including printers, overload alarms, GPS systems and wireless tractor-trailer communication devices.
Axle and Truck Systems
For temporary forestry sites that still need accurate and dependable vehicle load weights, Rice Lake's AX 3040, RoughDeck® AX and RoughDeck AX-1 truck axle scales provide on-road truck safety and load accountability. These portable axle scales are built with time-tested Rice Lake construction, offering timber haulers a durable and consistent scale to verify weight for overloaded and under-loaded axles.
SURVIVOR® truck scales are ideal for long-term timber hauling and transfer stations. Available in aboveground or pit-style installations, the SURVIVOR OTR is constructed with more structural steel than comparable truck scales and offers rugged durability with uncompromising accuracy. Equipped with Rice Lake's automated ticketing kiosks, LaserLight2® remote displays and OnTrak™ truck scale data management software, timber transfer stations can increase throughput and enhance process efficiency.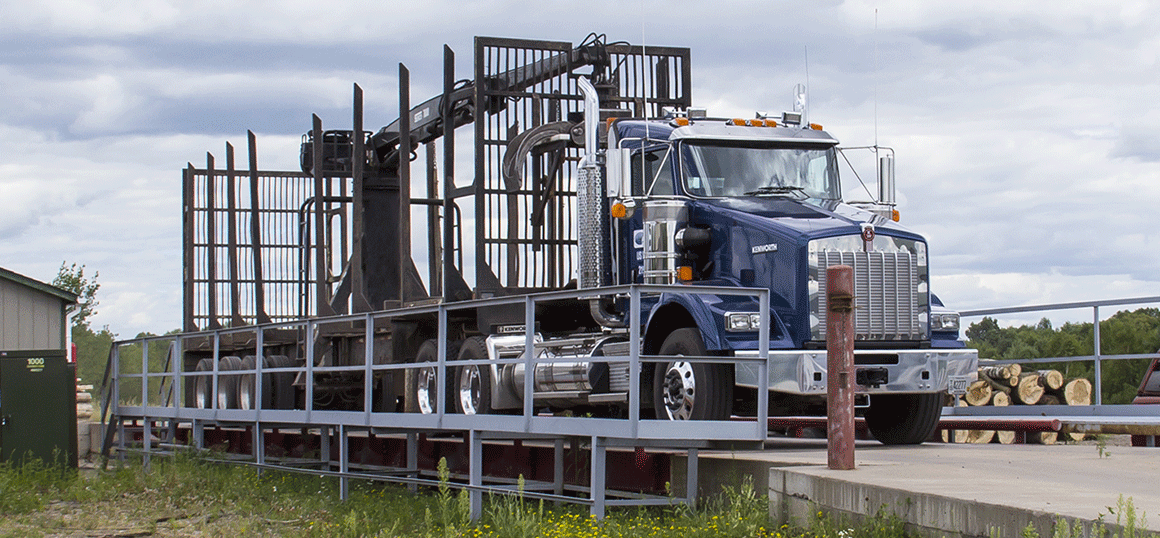 Subscribe to Rice Lake Magazine
Sign in or create a Rice Lake website account to request a Rice Lake Magazine filled with application stories like this one be sent to you.
Account Sign In
Create an Account