Is the website displaying in the correct language? Please confirm or select a different language.

Food Processing
To enhance food production processes, meet quality checks and optimize the bottom line, you can depend on Rice Lake food processing solutions.
Scales for All Your Production Needs
Rice Lake offers a comprehensive selection of weighing equipment for food production applications. From grain weighing and feed management to food processing and portioning, Rice Lake products bring efficiency and accuracy to the table when it comes to food production, quality and compliance. With several products available for heavy washdown environments—essential in produce, meat and poultry processing—Rice Lake solutions help manufacturers keep operations within sanitary requirements.
From the very beginning of the food production process, Rice Lake products are optimizing applications. SURVIVOR® truck scales are designed for maximum durability and accuracy—two factors essential to grain transfer stations. SURVIVOR's superior weighbridge design yields 70,000 to 140,000 pounds Concentrated Load Capacity (CLC) (depending on model), providing the strength needed for large-scale grain weighing and processing. The SURVIVOR Grain Dump model is a custom-made truck scale with dump-through grating. The Grain Dump model's ability to allow incoming trucks to weigh their load, unload the grain through the grating and then refill the truck—all on the same scale—is quick and efficient.
In a production facility, weighing products throughout operations is a key step to ensuring strict quality and classification compliance. For raw food material handling and processing, Rice Lake's RoughDeck® HE floor scale weighs food containers on its stainless steel deck designed specifically for corrosion resistance and long life in demanding washdown applications. Its smartly built construction keeps sensitive electronics far from damaging chemicals, moisture and food build-up for dependable, accurate weighing throughout production.
For automated and conveyor food processes, Rice Lake's MotoWeigh® in-motion systems offer maximum weighing efficiency. MotoWeigh is designed for frequent and easy cleaning with stainless steel construction options and food-grade belting. Food and product sorting and classification tasks are streamlined with configurable over- and underweight values, ensuring optimal product weights. With intuitive control, MotoWeigh systems capture yield rates electronically for better record keeping while maximizing profits and reducing classification errors.
For static, heavy-washdown and HACCP-required processes, Rice Lake's CW-90X over/under checkweigher brings advanced weighing features and efficiency to the production line. The CW-90X offers stainless steel construction and an extra-strength piezo keypad made to withstand sharp knife-point contacts. With an IP69K rating to survive daily sanitary washdowns along with its NSF certification, the CW-90X assures the highest level of compliance and safety in food production weighing.
Rice Lake's broad selection of bench scale models designed to withstand the rigors of frequent moisture contact and industrial cleaning processes are ideal for hostile and washdown food production environments. The BenchMark™ HE-X bench scale is a stainless steel, washdown bench scale with a removeable cover for easy cleaning in highly sanitary environments. From ready-to-eat food processing and packaging to direct-sale market counters and everything in between, Rice Lake's Versa-portion® bench scale offers ultimate versatility for food production. With an IP68 rating and stainless steel construction, the Versa-portion RLP-S is ideal for sanitary environments.
Food labs and high-value food processing applications require precise, sanitary weighing. The sleek, stainless steel housing of Rice Lake's TS Series balance offers exceptional IP65-rated durability and precision food weighing. Unique tuning fork technology enables high-speed response time with stable and reliable results. RS-232 connectivity to a PC and other equipment is invaluable for creating and storing compliance and quality records.
When dependable accuracy, durable longevity, and strict sanitary and washdown compliance are essential to food weighing operations, the industry relies on Rice Lake products. With the goal to help manufacturers enhance operations, meet quality checks and optimize the bottom line, Rice Lake food processing solutions are an essential ingredient to successful food production enterprises.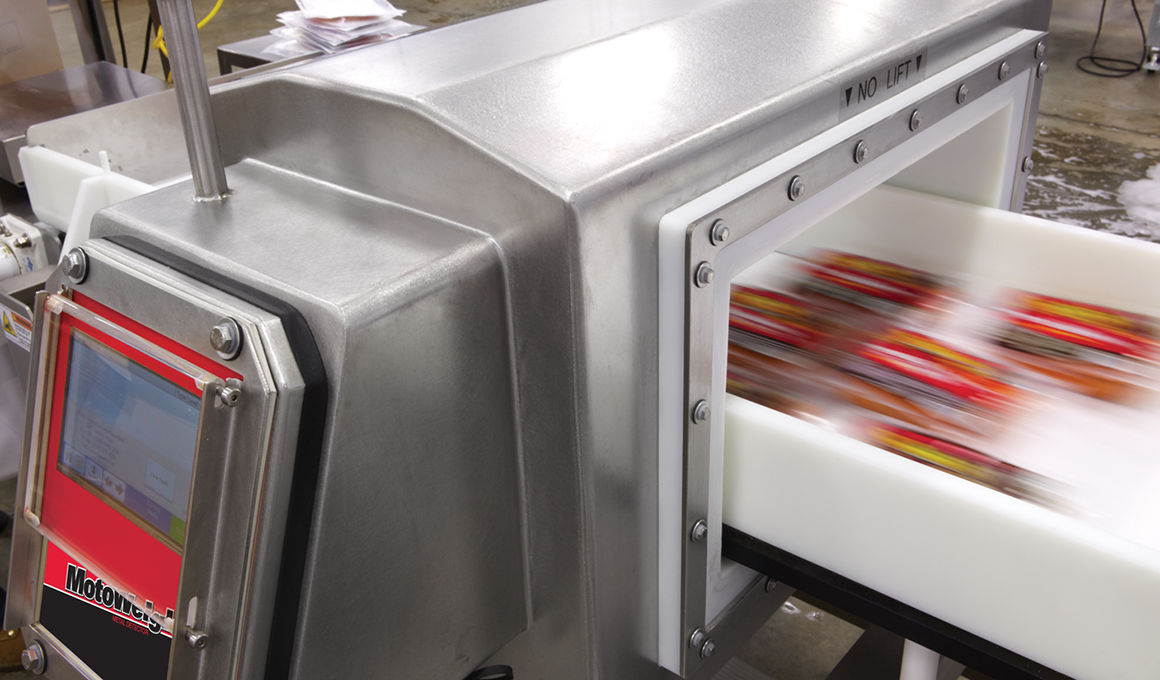 Subscribe to Rice Lake Magazine
Sign in or create a Rice Lake website account to request a Rice Lake Magazine filled with application stories like this one be sent to you.
Account Sign In
Create an Account