Is the website displaying in the correct language? Please confirm or select a different language.
Flintec SB10 Stainless Steel, Single-Ended Beam Load Cell
The SB10 load cell is used in the 2.3 kN Paramounts® assemblies. This stainless steel, hermetically sealed load cell provides full IP68 sealing protection for the harshest environments. Ideal for use in multiple-cell floor scale, tank and hopper applications. The unique millivolt/volt/ohm factory calibration assures matched outputs for easy field replacement and calibrations. The capacity of this model is 2.5 kN. Each unit is supplied with 10 ft of load cell cable.
Approvals
Some approval documents are available to view by clicking the icons below.

WARNING: Cancer and Reproductive Harm California Proposition 65
Full Scale Output:
2.0 mV/V

Output Resistance:
1,000 (± 2) ohm

Input Resistance:
1,100 (± 50) ohm

Material/Finish:
Stainless steel

Temperature:
Operating range
0 °F to 150 °F (-18 °C to 65 °C)

Seal Type:
Hermetically sealed, IP69K

Safe Overload:
200% full scale

Safe Sideload:
100% full scale

Rated Excitation:
5 to 10 VDC (15 V maximum)

Nonlinearity:
0 to -0.03% full scale

Hysteresis:
0 to +0.05% full scale

Insulation Resistance:
10,000 megohms

Deflection at Capacity:
0.008 in

Cable Length:
10 ft

Cable Diameter:
0.196 in polyurethane jacket

Cable Color Code:
Green +Excitation
Black –Excitation
White +Signal
Red –Signal
Yellow Shield

Warranty:
One-year limited

Approvals:
OIML

Rated Capacity
L
L1
L2
H
W
I
K
C
kN/in
2.3
6.10
2.98
1.60
1.58
0.59
0.54
0.99
1.39
Resources / Downloads
Parts
| Part # | Description | List Price | Cart |
| --- | --- | --- | --- |
| 38215 | Load Cell,SEB SB10-2.3KN- C3 2.3KN (520lb) 10ft Flintec 2mV/V 1,000 OHM EW SST HS IP68 OIML C3 | List Price: $1,075.00 | View Cart |
Options
| Part # | Description | List Price | Cart |
| --- | --- | --- | --- |
| 17703 | Adapter,Conduit 1/2-14NPT Male For SB4/UB1 SST | List Price: $50.00 | View Cart |
Replacement Parts
Replacement parts can only be purchased through trained and authorized dealers. You must be logged in as a dealer to view any available replacement parts.
To locate a dealer in your area, please call us at 1-800-472-6703 or fill out a request online.
Related Products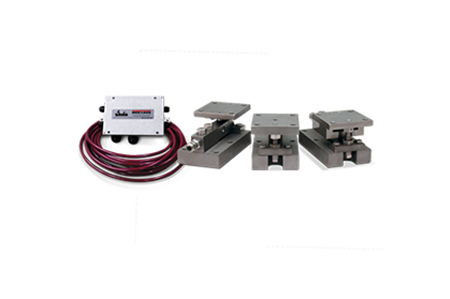 SURVIVOR® Paramounts® HE Weigh Module Systems
Consisting of three different weigh module designs, the SURVIVOR Paramounts HE medium capacity system offers superior accuracy, even in applications with extreme expansion, contraction and vibration.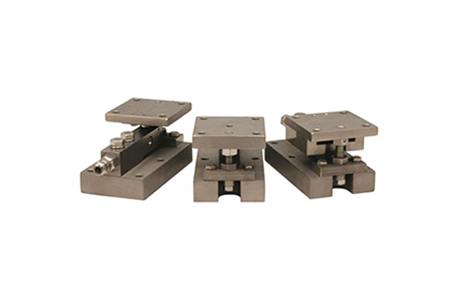 Paramounts® HS Weigh Module Kits
The Paramounts HS system provides self-checking in applications of extreme temperature fluctuations and vibration while maintaining unparalleled system accuracy.