Is the website displaying in the correct language? Please confirm or select a different language.
Team Spirit on a Grand Scale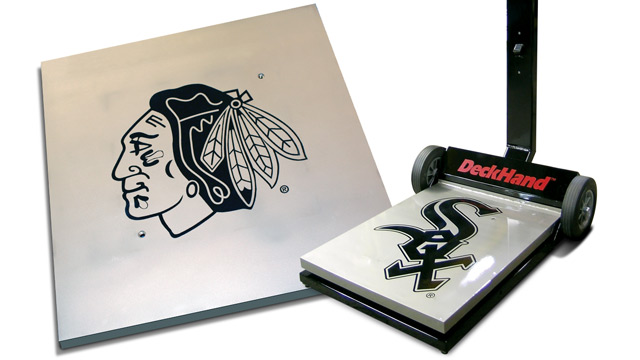 John Cheney, president of Abacus Scales & Systems in Chicago, had the right contacts to get his foot in the door of the Chicago Blackhawks® locker room. He asked Rice Lake to powder coat the Blackhawks® insignia on the platform of a RoughDeck® SS equipped with an IQ plus® 355 indicator.
Then Sean Skahan, strength and conditioning coach for the Anaheim Ducks®, saw the Blackhawks® scale, and had to have the Ducks logo on the RoughDeck SS he ordered with a portability cart.
Next, Herm Schneider, head trainer for the Chicago White Sox®, had to have the White Sox logo on his scale. Now John Cheney has the scale equipment standardized and the White Sox have their team logo on a Rice Lake DeckHand equipped with an IQ plus® 390 indicator. 
Subscribe to Rice Lake Magazine
Sign in or create a Rice Lake website account to request a Rice Lake Magazine filled with application stories like this one be sent to you.
Account Sign In
Create an Account
Related Products
Related Resources