Is the website displaying in the correct language? Please confirm or select a different language.
VIRTUlink Scale Monitoring and Diagnostic System
Data
Sends raw and analyzed values from the scale to the cloud
Supports long-term efficiency by providing scale and throughput records
Expandable with support for multiple data points from indicators, junction boxes, auxiliary equipment, sensors, web relays and IP cameras
Diagnostics
Enhanced onboard diagnostics identify cell noise, tests for linearity and zero-reference, and monitors drift
Diagnostics are complemented by a unique load cell emulation feature which compensates for a failing load cell until a repair can be made
Unmatched reaction time (500 cycles per second) brings accuracy to new levels
Dashboard
Online portal to monitor scale status in real-time
Receive alerts when scale is outside of programmable tolerances
Remotely identify service needs and review technician notes
Hosted on a cloud platform
Rice Lake's VIRTUlink™ IoT System connects weighing equipment to the cloud, enabling data from networked devices to be utilized for a wide variety of business and operational decisions. By combining the iQUBE2 digital junction box with the latest cloud technology, VIRTUlink provides access to diagnostics and can automate service alerts.
VIRTUlink supports long-term efficiency, and is expandable with support for multiple datapoints from weight indicators, junction boxes, auxiliary equipment, sensors and web relays, and IP cameras.
VIRTUlink-enabled systems can automatically report scale status and individual load cell information. iQUBE2's unique load cell emulation feature allows it to compensate for a failing load cell until a repair can be made. With an unmatched reaction time, accuracy is brought to new levels.
Communication:
Ethernet TCP/IP

Power Connector:
3-pin terminal block (3.5 mm)

Power Supply:
24 V DC ± 6 V DC

Conformity with UL:
Use Class 2 power source, Over-voltage Category II

Current (at 24 V DC):
170 mA (typical)

Operating System:
Security-hardened Linux

Display:
8 LEDs (2 programmable)

Real-time Clock:
Capacitor buffered, maximum 7 days backup, maintenance free

Gateway Hardware/Communication Memory:
Integrated memory 1 GB DDR3 RAM, SD card 32 GB MLC NAND, Micro SD card

IT Interface:
1 x 10/100 Mbit, Microchip LAN9514
1 x RJ45 socket LAN connector

Required Accessible Ports:
http (80), https (443), MQTT (1883), MQTT over SSL (8883), AMQP (5672), AMQPS (5671)

Required Accessible Ports:
http (80)
https (443)
MQTT (1883)
MQTT over SSL (8883)
AMQP (5672)
AMQPS (5671)

Environment Protection:
IP20


Ambient Temperature:
Operation: -20 °C to 60 °C
Storage: -40 °C to 85 °C

Humidity Range:
10% to 95 % (95% at 40 °C)
relative humidity (non-condensing)

Use:
Indoor

Dimensions:
5.5 × 1.38 × 1.13 in
(140 mm x 35 mm x 105 mm)

Weight:
0.89 lb (400 g)

Metal Housing:
DIN top hat rail mount

Approvals:
UL – Nr. E221530 Vol D1
FCC – ID 2ANEG0001
IC – 24152-0001
KCC – No. R-C-HKR-ETP51EN-RE
UL Japan – No. 007-AH0211
RoHS
Conformance with EMC Directives: CE Emission EN 55011:2009
Immunity IEC 61000-6-2/3, EN 61131-2
Electrostatic discharge (ESD)
(air and contact discharge method) EN 61000-4-2
Fast transient interferences (Burst) EN 61000-4-4
Surge voltage EN 61000-4-5
Resources / Downloads
Parts
| Part # | Description | List Price | Cart |
| --- | --- | --- | --- |
| 209604 | VIRTUlink Gateway, Onboarded. DIN rail design (rail not provided) | List Price: $1,795.00 | View Cart |
| 215212 | Power Supply Kit, VIRTUlink Kit includes: DIN Power Supply, AC cord and DC hookup wires 24VDC Power Supply, Wiring, AC Power cord 12 inches 3 wire | List Price: $260.00 | View Cart |
| 211283 | VIRTUlink Annual Service, Cloud-Service | List Price: $1,200.00 | View Cart |
| 215213 | Power Supply,Wall Adapter 90-264 VAC input, 24VDC Output 25W, Blunt End | List Price: $45.50 | View Cart |
Options
No options found for this product
Replacement Parts
Replacement parts can only be purchased through trained and authorized dealers. You must be logged in as a dealer to view any available replacement parts.
To locate a dealer in your area, please call us at 1-800-472-6703 or fill out a request online.
Related Products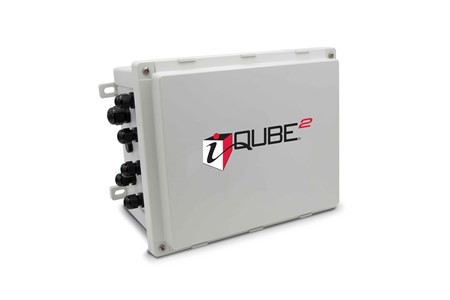 iQUBE²® Digital Diagnostic Junction Box
The iQUBE² digital diagnostic junction box provides enhanced features that will redefine expectations for traditional analog to digital technology.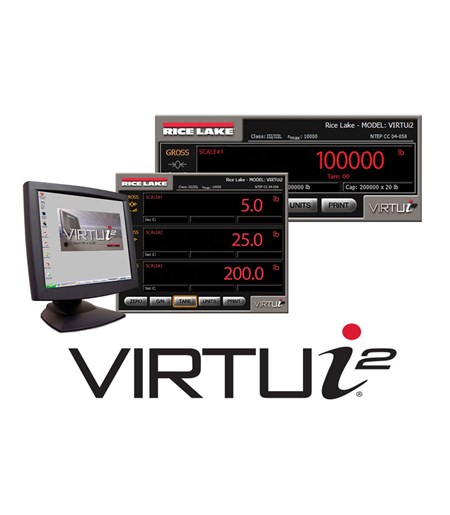 VIRTUi²® PC-based HMI for iQUBE²®
VIRTUi² is the second generation of virtual indicators, providing the functionality of a basic weight indicator and placing it right on your computer screen.
1280 Enterprise Series Programmable Weight Indicator and Controller
The 1280 Enterprise Series programmable digital weight indicator with color touchscreen, web server view and multiple protocol types delivers uncompromising speed for today's operations and expansive options for tomorrow's requirements.