Is the website displaying in the correct language? Please confirm or select a different language.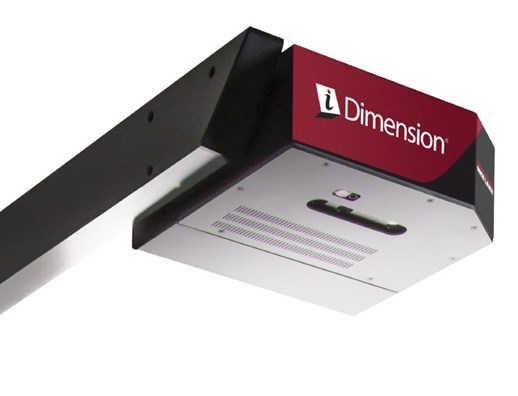 Take Control of Your Shipping
With Dimensional Weight
Rice Lake's Dimensioning Resource Center is designed to help you calculate dimensional weight, learn how a dimensioner works and become empowered to choose the right system for you. 
Select a product below to learn more in-depth knowledge about Rice Lake's individual models of iDimension® Series dimensioners and access specification information. 
What Is Dimensional Weight?
Once relatively unknown to shippers and carriers alike, today dimensional weighing is an essential component of the postal industry. Carriers use dimensional weight to determine shipping prices based on a package's volume in addition to its weight—and then charge for whichever is greater.
Why has dimensional weighing become so widely used?
A carrier's truck will often be considered full before it reaches its weight capacity due to space restrictions. This can be attributed to the overuse of packing materials, which may create empty space in boxes.
Key points to keep in mind:
Dimensional weighing is not focused on increasing prices for shippers
By shipping smarter, you can easily adapt to dimensional weighing
Remember, with dimensional weighing, it is all about volume
Dimensional Weight = L x W x H / Carrier's Official Divisor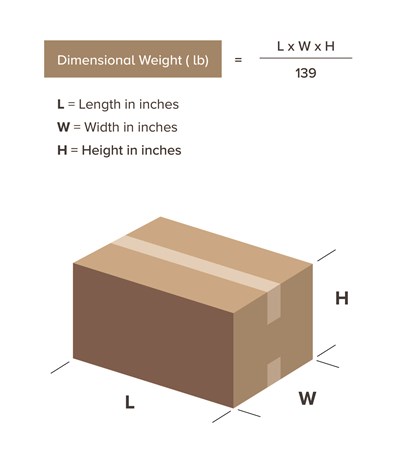 Want to learn more about dim weight and why the industry enacted this changed in shipping processes? Read our article "What Is Dimensional Weight?" to learn more.
Dim Weight Calculator
Calculate the dimensional weight of your package using the calculator below. Manually measuring length, width and height can be time-consuming and prone to errors, but a dimensioner solves that problem by instantly calculating these measurements with sensing technology. 
How Do I Calculate Dimensional Weight?
1. Begin by measuring the length, width and height of the item you are shipping. If you are shipping polybags, tubes or shrink-wrapped items, you will need to determine the item's cubed dimensions. 
2. Use the dimensional weight formula: Dimensional Weight = L x W x H / Carrier's Official Divisor
3. Next, weigh your item on a calibrated scale and determine which is greater: the item's dimensional weight or its actual weight. The shipping carrier will charge you based on the greater of the two. Use the greater number to compare your available shipping rates.
The shipping carrier will charge you based on the greater of the two. Use the greater number to compare your available shipping rates.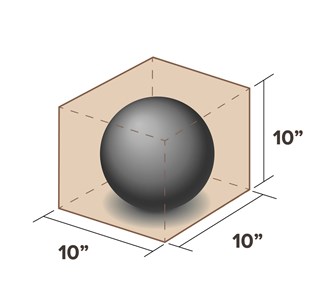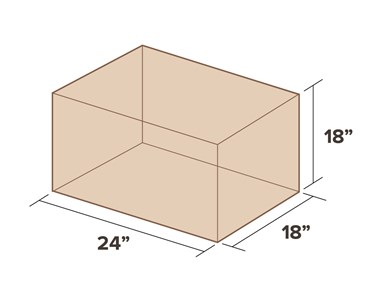 Questions to Ask Your Freight/Postal Carrier
If you are ever unsure whether you're meeting shipping guidelines, ask the person who knows best when it comes to outbound freight—your carrier!
What are the dimensional weight guidelines for your carrier service?
How do I document dimensional weight measurements?
What steps are needed to dispute an inaccurate back charge?
How do I integrate a dimensioner with rate shopping software?
How can I ship parcels and freight more efficiently?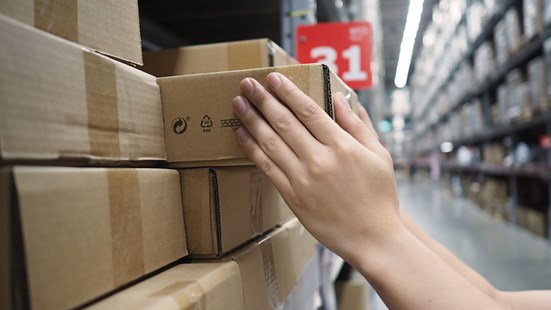 Looking for more ways to streamline?
Discover how to improve your shipping processes by reading our article "Top 10 Ways to Improve Dim Weight Shipping Processes."
Dimensioners from Rice Lake
The iDimension Series
Rice Lake Weighing Systems offers a comprehensive line of dimensioners to fit even the most unique applications requiring dimensional measurements. From packages to pallets, you'll have no trouble finding an effective, cost-cutting dimensioning solution to meet your every business need. Our iDimension Plus, LTL and PWD models are uniquely built to suit an array of working environments.
iDimension Plus
Rice Lake's iDimension Plus is the fastest static tabletop dimensioner for boxes, flats, polybags, tubes and irregular-shaped packages. The iDimension Plus eliminates revenue loss by providing accurate dimensional weight calculations required by parcel and postal carriers. Put the iDimension Plus to work right away—simply open and assemble it to instantly display dimensions.


iDimension LTL
The iDimension LTL helps LTL carriers and companies with a high percentage of product shipped via pallet or crate reduce the potential for human error. The extra labor of manually determining dimensions is eliminated, as the LTL accurately captures freight dimensions in less than two seconds. Harnessing the fastest processing in the industry, the iDimension LTL's advanced imaging technology dimensions LTL freight at a rate of 1-2 seconds within 0.5-inch Legal for Trade accuracy.


iDimension PWD
iDimension PWD is the ultimate dimensioner for pallet shipments, helping shippers identify the correct freight class and avoid expensive fees. Simply front-load the unit with a forklift or side-load it using a pallet jack to quickly and efficiently receive accurate dimensions. Users can ensure freight charges at the time of shipment and receive a measurable, almost immediate return on investment—all with Rice Lake's iDimension PWD.
Request an iDimension Demo or Quote